NIC-O-BOLI® & Sauces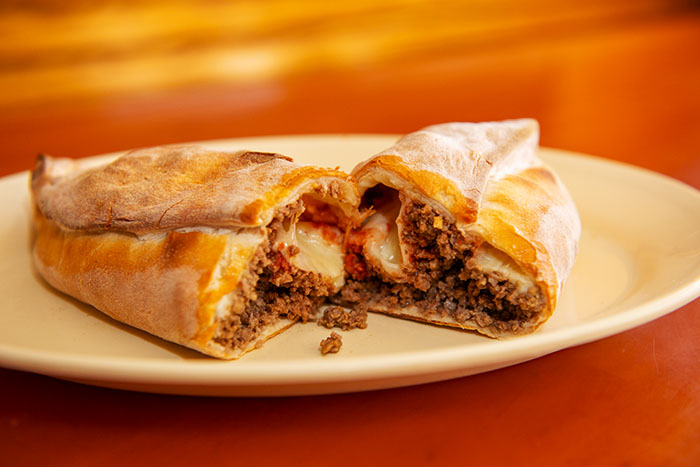 FROZEN NIC-O-BOLI
Take home a piece of Rehoboth Beach to enjoy at home with our frozen Nic-o-boli's.
We have them half cooked and frozen in both original ground beef or no beef all the time.
We sell them discounted in a case of 12 (pay for 10 and get 2 free) or individually.
For custom orders you can call 302-227-6211 and we will half bake and freeze any variety. **custom orders need overnight notice.
SHIPPING
We also can ship our Nic-o-boli's right to your doorstep. We are only permitted by USDA regualtion to ship them without ground beef so they consist of cheese and sauce. We ship priority overnight through FEDEX. Please call 302-227-6211 to obtain a price quote if interested or email us at nicolapizza@nicolapizzarehobeach.com with the mailing zip code.
SAUCE
We jar on premise our Homemade Mama Nicola's Sugo. We sell the jars individually or by a case of 12. The sauce is available for pickup at either of our locations but can not be shipped.
Gifts for all Occasions all Year
Purchased at Restaurant
Mama Nicola's Homemade Sugo® (Spaghetti Sauce) made on premises of the finest quality ingredients.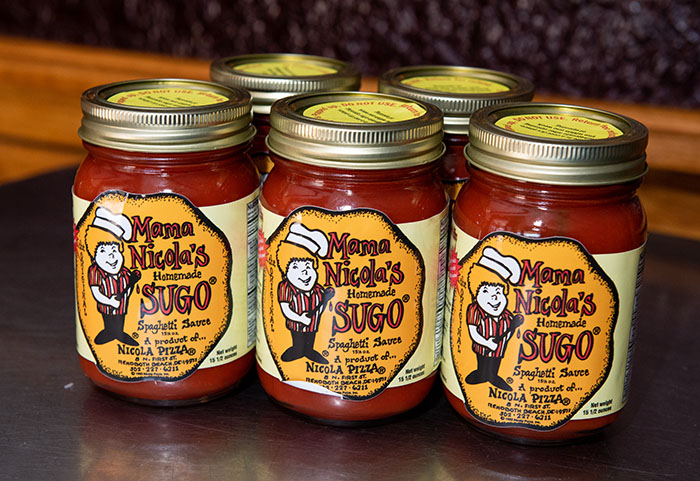 You can buy them by the jar or by the case.
Nicola's Gift Pail - consist of 3-16 oz jars of Mama Nicola's Sugo, 1lb of Pasta, Spaghetti Server, Red & White Checkered Towel. Gift wrapped ready to sell.
Gift Certificates - you can get them in any amount.
T-Shirts & Hats