Call US: 302-227-6211
Nicola Pizza® Lewes, Delaware
Open daily at 11am at our new location
on the highway at 17323 Ocean One Plaza, Lewes, DE.
We are going to be closed on Wednesday September 13th for a Staff Appreciation Day.
We will re-open on the 14th at 11am.
Dine to Donate - October through April!
Every Monday evening from October through April a local non profit organization will be selected to be the recipient of our Dine to Donate program. **Dine in at our new location on the highway on Mondays from 4pm to 8pm and 20% of your entire bill will be given back to the selected organization.
Family Place - Family Prices - Family Managed
Nicola Pizza®, now located at at 17323 Ocean One Plaza, Lewes, Delaware. Nicola Pizza® started business in Rehoboth Beach, Delaware in 1971. Soon afterward Nicholas Caggiano, owner of Nicola Pizza®, originated the Nic-o-Boli®. He first offered it to his employees and later he sold it to his customers. An American Tradition was born... today Nick Sr, his son Nick Jr and niece Kelly still use the finest ingredients. Fats from the beef are extracted, 3 different kinds of cheeses are blended, and the sauce and dough contain no animal fat or vegetable oil... A natural homemade product. If you haven't please come in and try our Nic-o-boli or if you have made memories with us while we were downtown come try one again and make new memories at our new location.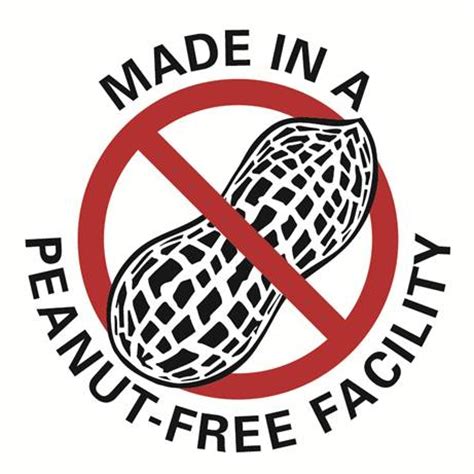 Delaware Today
Best of Delaware 2023
Best Pizza, Best Sports Bar and Best Family Friendly Restaurant Downstate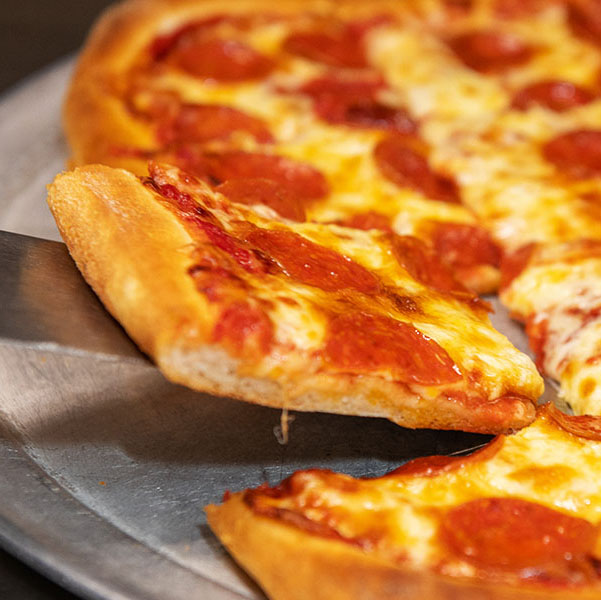 Pizza!
Simply the BEST PIZZA at the Beach!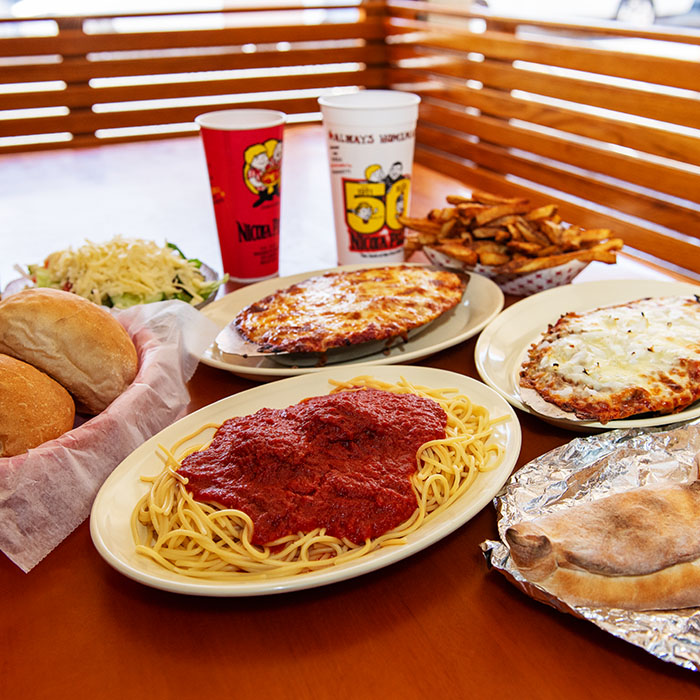 Italian Cuizine!
Spagetti, Ziti & Pasta of All Kinds! With Mama Sugo Sauce!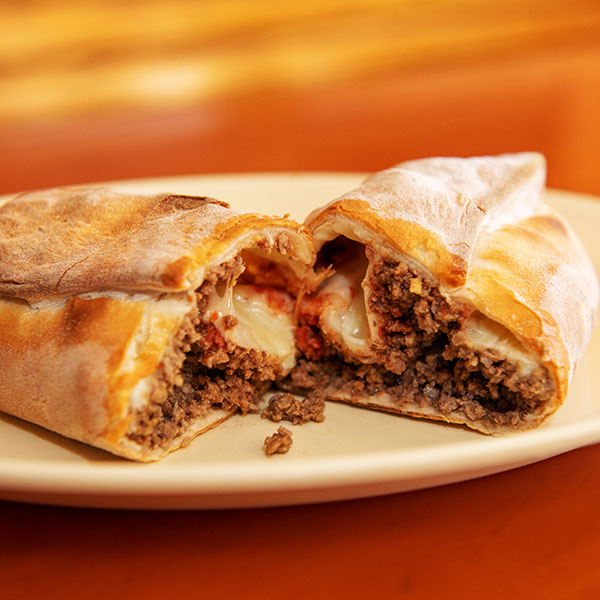 NIC-O-BOLI®
NIC-O-BOLI is Ground Beef, Nicola's Fat Free pizza sauce and a blend of cheeses rolled in Fat Free dough, then baked in the oven.